Retail traders always tend to decide on the partial information they get on various platforms. He is another such discussion going on on social media about Ambani family acquiring Reliance Industries stocks through bulk and block deals. Look at this screenshot being widely circulated on Twitter and telegram channels: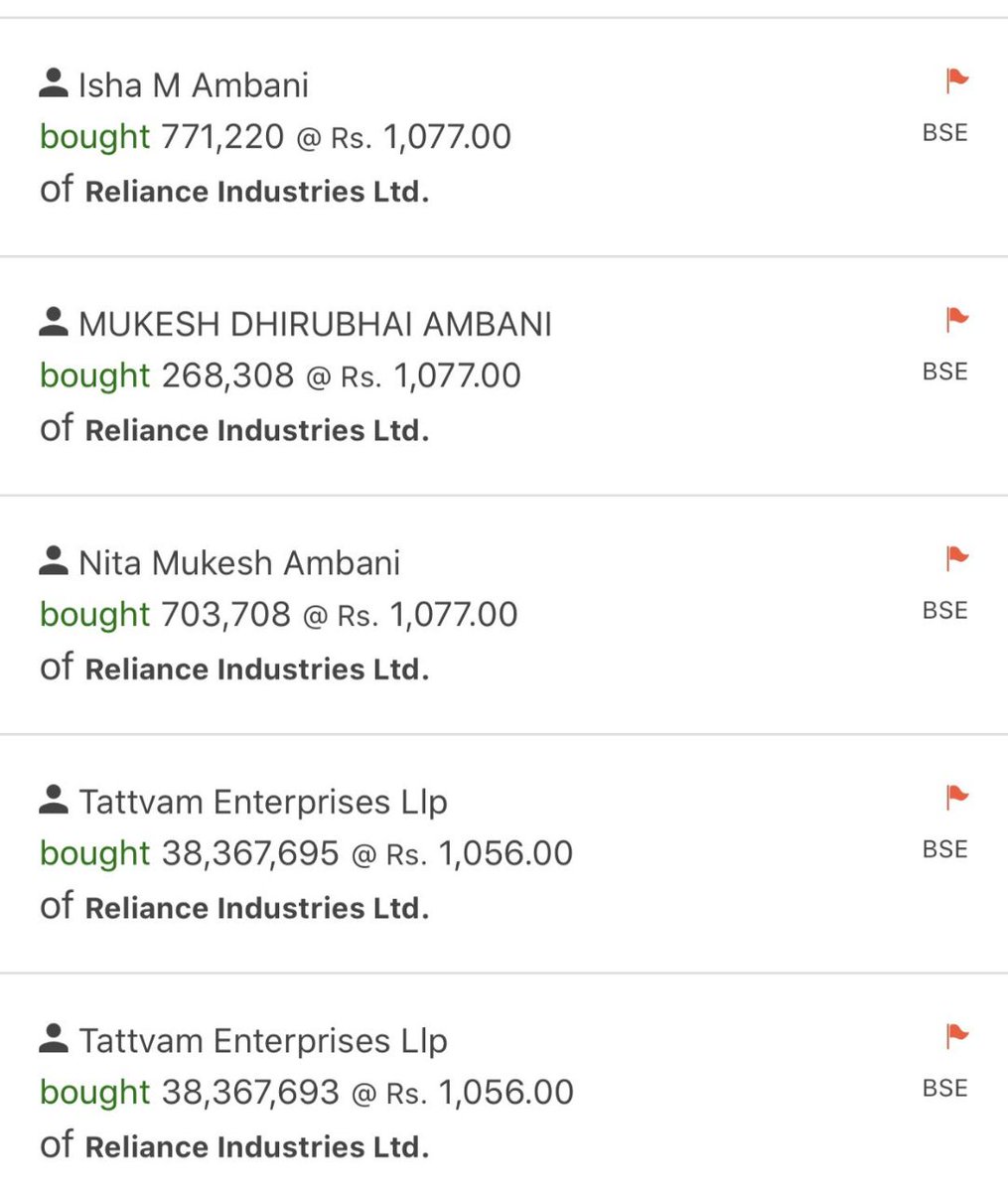 It is obvious to get tempted to buy such stocks where the promoters themselves buy the stock.
Hold on, let us find out who is selling the stock? Here is another screenshot from
BSE website
.
Who is this Devarshi commercial LLP? It is a partnership firm of its own family. The family is not buying from outside, they are reshuffling their holding within the promoter's group.
The company's
BSE filing
states that "the Acquirers and sellers are part of the promoter and promoter group. The aggregate shareholding of the promoter and promoter group prior to the aforesaid transfer and after the aforesaid transfer has remained unchanged."
Decide your trades based on the facts, not the tweets.